FREE SHIPPING ON ALL ORDERS $350+
THE ORI WHOLESALE PLATFORM
Our wholesale platform can be accessed by going to: https://b2b.oribagcompany.com
If you are already a customer you hopefully will have received a registration link to log into this system. If not, or if you need a re-invite, please email us at customers@oribagcompany.com. We will have you up and running in no time!
The system works like most online shopping systems, is super simple and intuitive, but if you need help you are always welcome to reach out.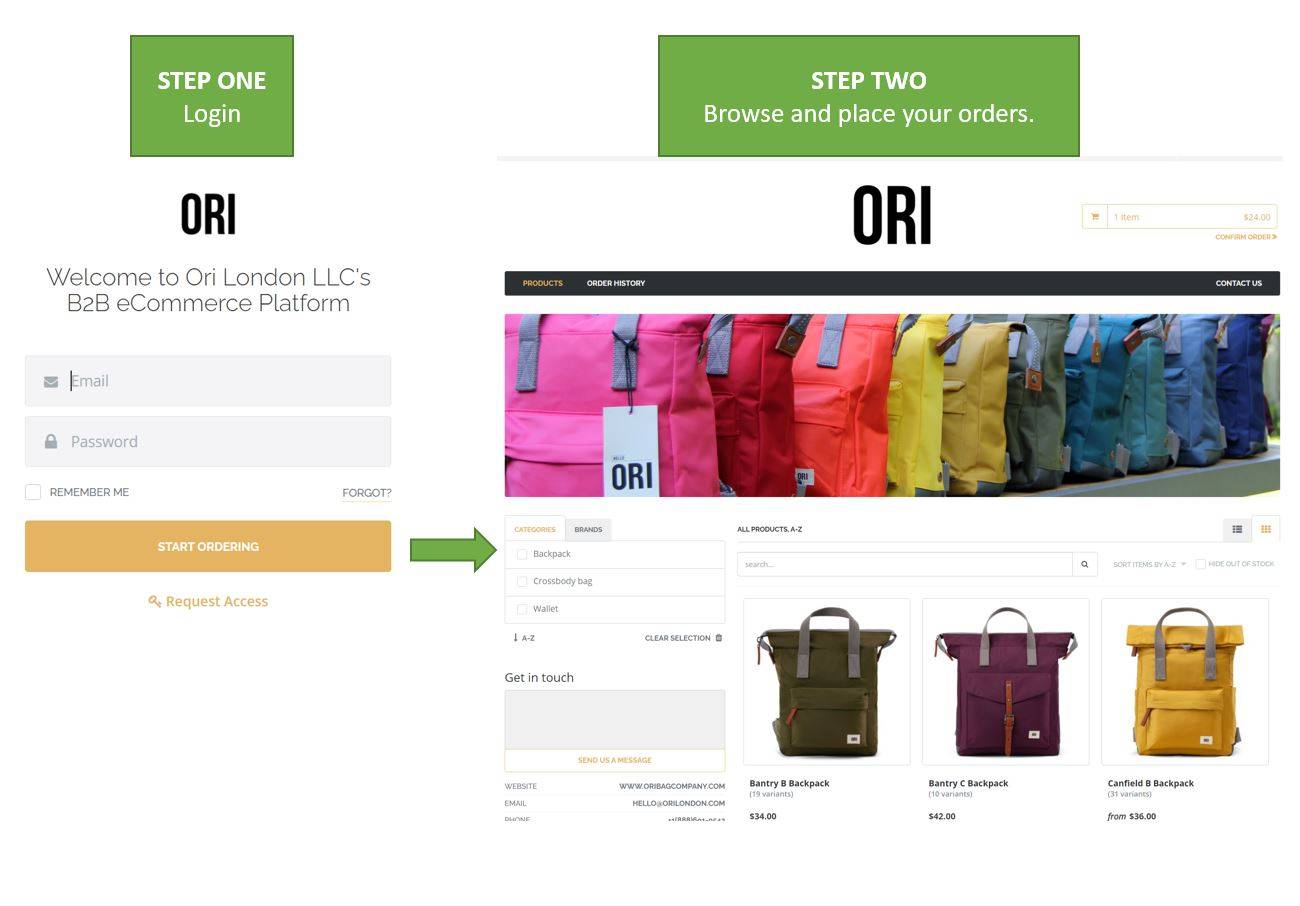 ---
Catalog, Price Sheet, Linesheet
You can download our catalog, pricelist, and linesheet directly.
Browse the ORI Online Catalog
Be sure to click the center full screen icon to view things larger than life!
---
Get product and lifestyle pics for your stores.
---
---
---