ORI SUSTAINABLE
Less plastic. Less Water. Less energy.
---
Our sustainable styles are all rPET Nylon or rPET Poly, constructed from recycled plastic bottles.

More than 100 million plastic bottles are used worldwide every day, 80% of plastic bottles never get recycled and end up in our landfills and oceans.Plastic waste has become a major problem so at ORI we are doing our part to protect marine life and animals and their natural habitat by using recycled bottles and making them into backpacks.
The manufacturing of our sustainable bags uses 85% less energy, 80% less water and 65% fewer emissions. Our recycled material is delivered with less packaging, less weight and less fuel for transport. Each bag is made from 12-15 recycled plastic bottles.
PET material (which is a polyethylene terephthalate, raw petroleum-based material) is widely used in plastic bottles and other food packaging all over the world. We use recycled PET or rPET in our sustainable backpacks which gives a second life to a material that's not biodegradable and would otherwise end up in landfill or the ocean.
Using recycled materials, rather than virgin polyester, cuts energy by 85%, uses 80% less water and 65% fewer emissions.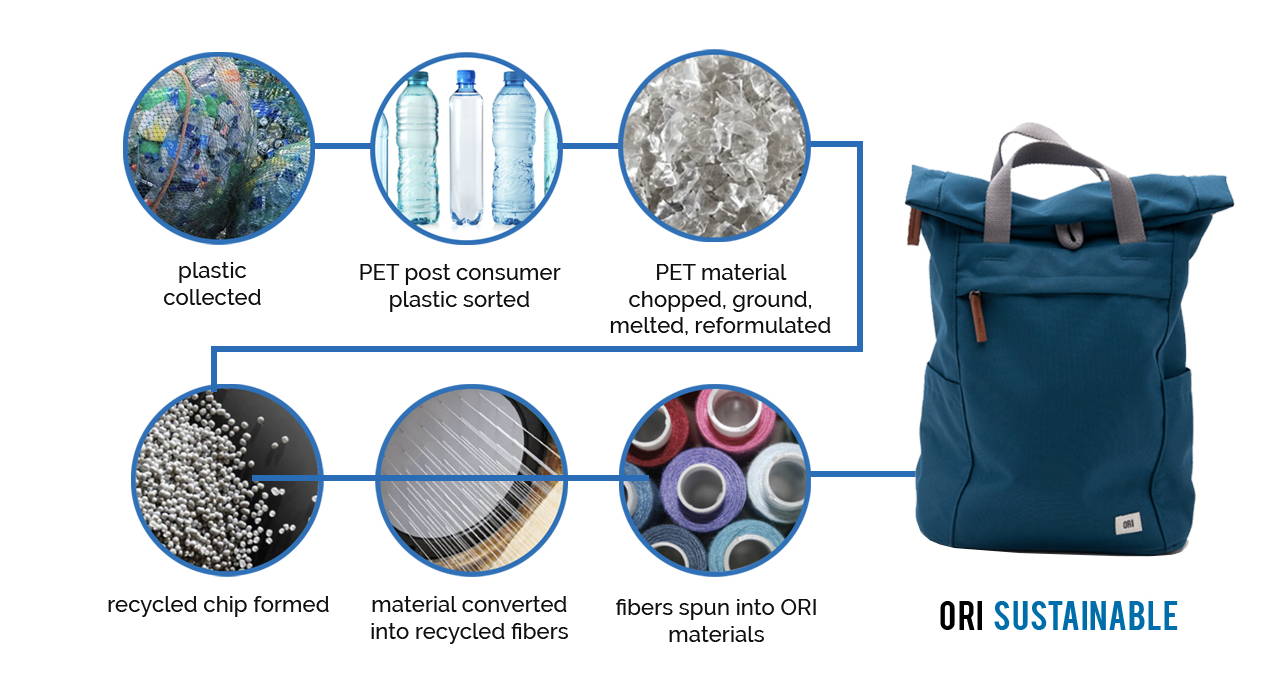 At ORI we strive to leave the planet better than we found it.